A leading
global producer
of life-saving
plasma medicine
The manufacture of plasma-derived medicines is a highly technological process.
Grifols has a track record of incessantly improving and modernizing its fractionation and purification facilities. In this way, Grifols is able to maximize the safety and efficacy of the various therapeutic plasma proteins produced at these plants.
VIEW DEMO GRIFOLS PLASMA MANAGEMENT SERVICES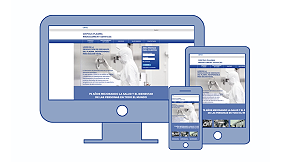 A tool developed by Grifols that improves, streamlines, and facilitates communication between the various parties involved in monitoring industrial plasma fractionation contracts.
75 years of improving the health
and well-being of people worldwide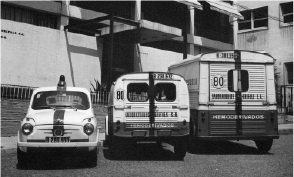 I.
Grifols companies draw on a shared history that goes back to 1940, the year in which Laboratorios Grifols was founded by Dr. José Antonio Grifols i Roig, a specialist and pioneer in blood transfusion and clinical analysis.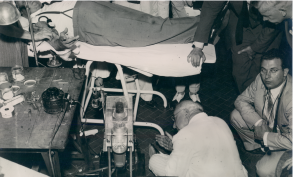 II.
In the 1950s, Dr. José Antonio Grifols Lucas developed the technique of plasmapheresis. In 1958, Grifols began the industrial fractionation of plasma, and from the outset was careful to apply the highest standards of quality and safety.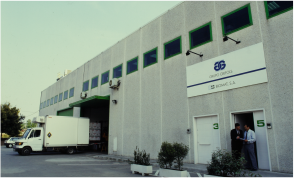 III.
In 1984, Grifols initiated the program IUHP (Integral Utilization of Hospital Plasma) – in Spanish AIPH (Aprovechamiento Integral del Plasma Hospitalario) – that has allowed the excess hospital plasma in Spain to be utilized.
Over the last thirty years, Spanish hospitals have sent more than 27 million units, some 6,250,000 liters of plasma, which Grifols has transformed into hemoderivatives and then returned to the Spanish healthcare network.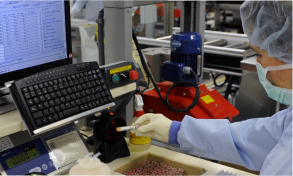 IV.
Today, Grifols has over 70 years of experience in the development of plasma collection techniques and systems, as well as the production of plasma-derived products under safe conditions.
Patients in over 100 countries currently use these plasma derivatives.
Plasma fractionation
Founded on years of experience, Grifols offers an industrial plasma fractionation service.
Plasma-derived products constitute an indispensable group of medicines for treating a diverse range of chronic and rare diseases. Unlike other medicines, they require a long, complex production process in which safety is a crucial factor. Consequently, only specialized laboratories are able to carry out this process.
Production consistency of these medicines does not depend solely on the analysis of the final product, but also on the control of the plasma - from its acquisition and throughout the process of producing the various plasma medicines.
Plasma fractionation contract
From obtaining the raw material to the finished product.
An industrial hospital plasma fractionation service that operates under a fractionation contract with the health authorities.
Grifols offers an integral solution that encompasses the logistics for the plasma – collection and transport, control and analysis – as well as its fractionation, purification, dosage and delivery of the finished product.
This integral solution is complemented with technological improvements, such as software or computer systems to control donors and the donations that they make, thereby contributing to the safety and quality of the plasma derivatives.
And also...
CAPACITY OF ANNUAL GROWTH AND CONTINUAL RENEWAL AT THE FACILITIES
SAFETY AND KNOWLEDGE OF THE SUPPLY CHAIN OF PLASMA (centers, laboratories, warehouses and transportation)
PROCESS GLOBAL CONTROL FROM OBTAINING PLASMA TO MANUFACTURE PLASMA MEDICINES
TRAINING OF GRIFOLS PERSONNEL AS WELL AS THIRD PARTY PROFESSIONALS