A leading
global producer
of life-saving
plasma medicine
The manufacture of plasma-derived medicines is a highly technological process.
Grifols has a track record of incessantly improving and modernizing its fractionation and purification facilities. In this way, Grifols is able to maximize the safety and efficacy of the various therapeutic plasma proteins produced at these plants.
GRIFOLS PLASMA MANAGEMENT SERVICES PRESENTATION VIDEO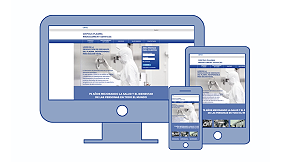 A tool developed by Grifols that improves, streamlines, and facilitates communication between the various parties involved in monitoring industrial plasma fractionation contracts.
Plasma fractionation contract
From obtaining the raw material to the finished product.
An industrial hospital plasma fractionation service that operates under a fractionation contract with the health authorities.
Grifols offers an integral solution that encompasses the logistics for the plasma – collection and transport, control and analysis – as well as its fractionation, purification, dosage and delivery of the finished product.
This integral solution is complemented with technological improvements, such as software or computer systems to control donors and the donations that they make, thereby contributing to the safety and quality of the plasma derivatives.
And also...
CAPACITY OF ANNUAL GROWTH AND CONTINUAL RENEWAL AT THE FACILITIES
SAFETY AND KNOWLEDGE OF THE SUPPLY CHAIN OF PLASMA (centers, laboratories, warehouses and transportation)
PROCESS GLOBAL CONTROL FROM OBTAINING PLASMA TO MANUFACTURE PLASMA MEDICINES
TRAINING OF GRIFOLS PERSONNEL AS WELL AS THIRD PARTY PROFESSIONALS